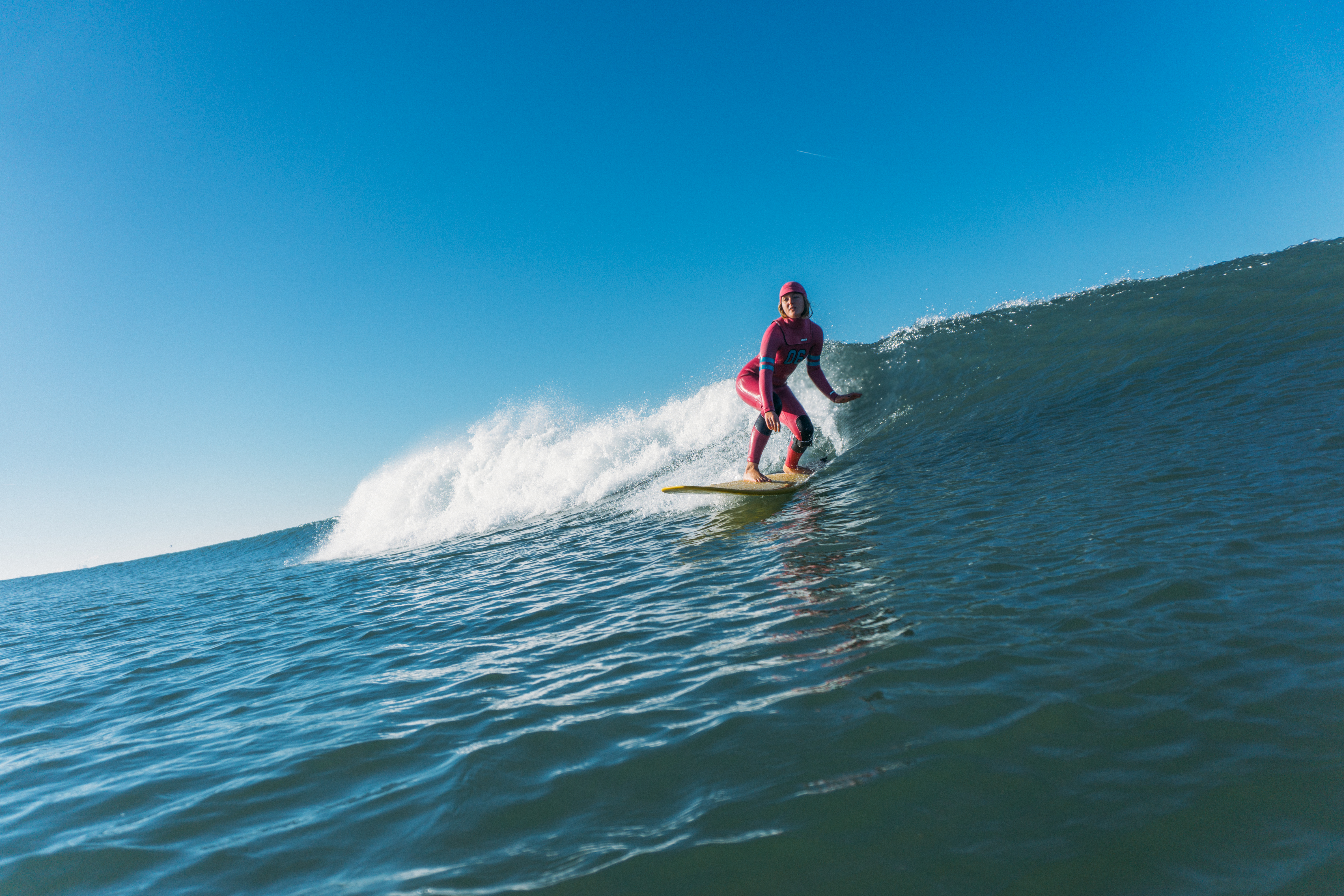 This morning I realized that the endless summer is over here in Portugal. I woke up to see frostbite on my window and so when I went outside and breath in the cold, crisp air it felt like winter finally arrived. The mornings are cold and to defeat the urge to stay in your warm bed costs a lot of willpower. But if you finally made it into your wetsuit, over the ice-cold sand of the beach into the lineup - nothing can beat your mood of the day. Because you made it! 
Sitting in the lineup is always special for me and even more special if you can watch those spectacular sunrises in fading pastel colors until the sun beats the shadow of the earth and the waves glow in this magical bright blue while the waves are rolling in, slow and glassy because there is not even a breeze of wind these mornings. 
The feeling of cold air in your face, a board under your feet and gliding on those mellow waves is pure joy for me. And even better when the seagulls wake up at the beach, swarming out to the horizon and flying over your head in this clear blue sky to welcome the returning fishermen, which will feed them their fish-breakfast.