You know that a decision was a bad idea when you can´t stop thinking if you did the right thing together with a strange feeling in your stomach, if you can´t sleep well or a generally in a bad mood. I bet you also found yourself in a situation like this more or less often in your life. This is how I felt the days before last weekend, since the day I came to the decision it would be a nice idea to compete for fun - remember that I said I will do it for fun - in the female open of a little surfing event called `Reggae & Waves` in Costa do Lavos. 
For people who don´t know me or didn´t read further than clicking on my blog header till now, I am not good at doing sport events for fun. I was never good at it. I would love to say it´s my dad´s fault only, because he trimmed my sister and me to the thoughts that `only a winner gets respect` , but I am an adult person and I am more or less the ruler over my own thoughts and values. And somehow losing is not an option for me sometimes.
So I went to the contest, said hello to my friends and acquaintances and watched the waves. On Saturday it was huge, so the contest for the women should started only on Sunday. Sunday morning the  waves were still a mess - a big mess - but able to surf.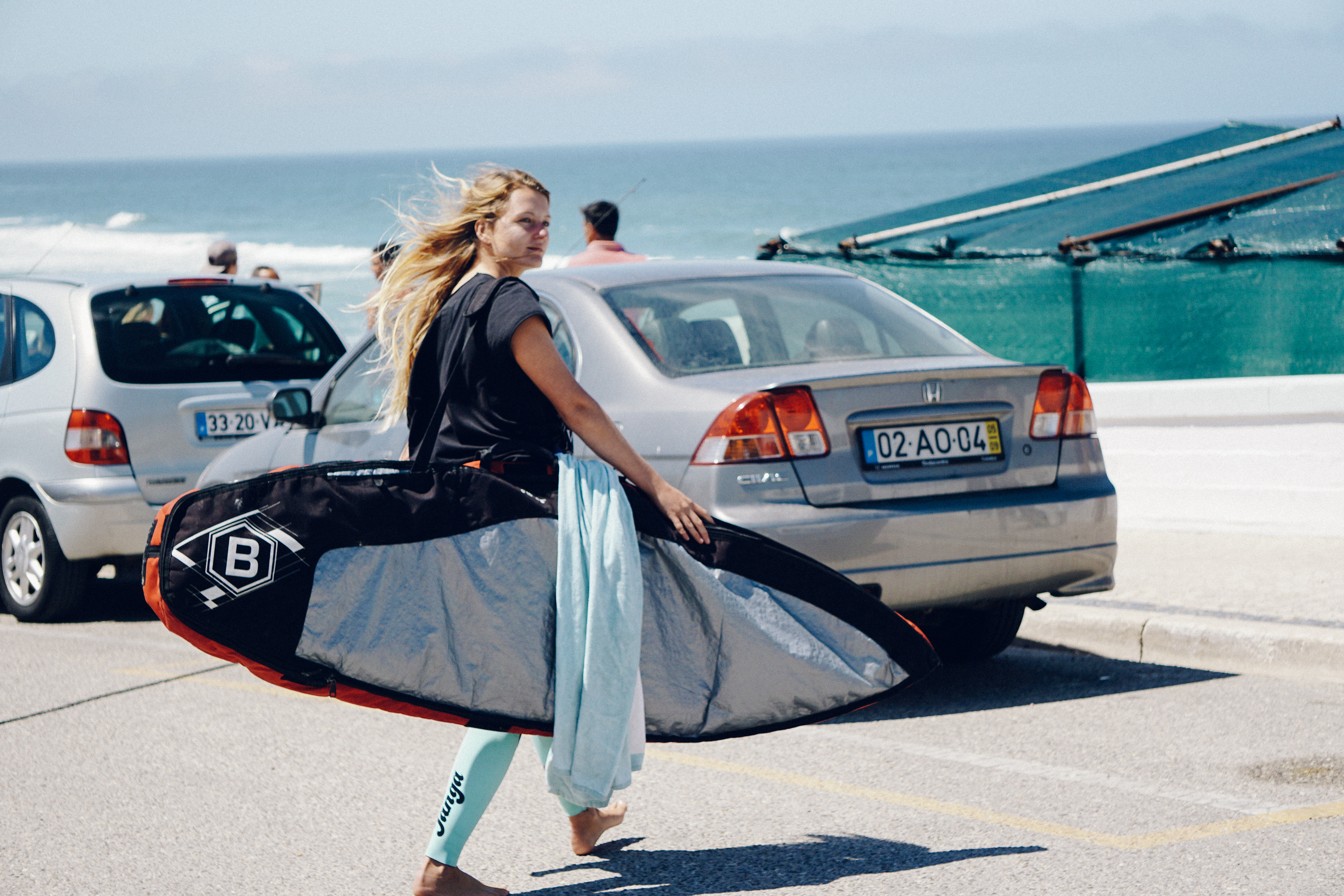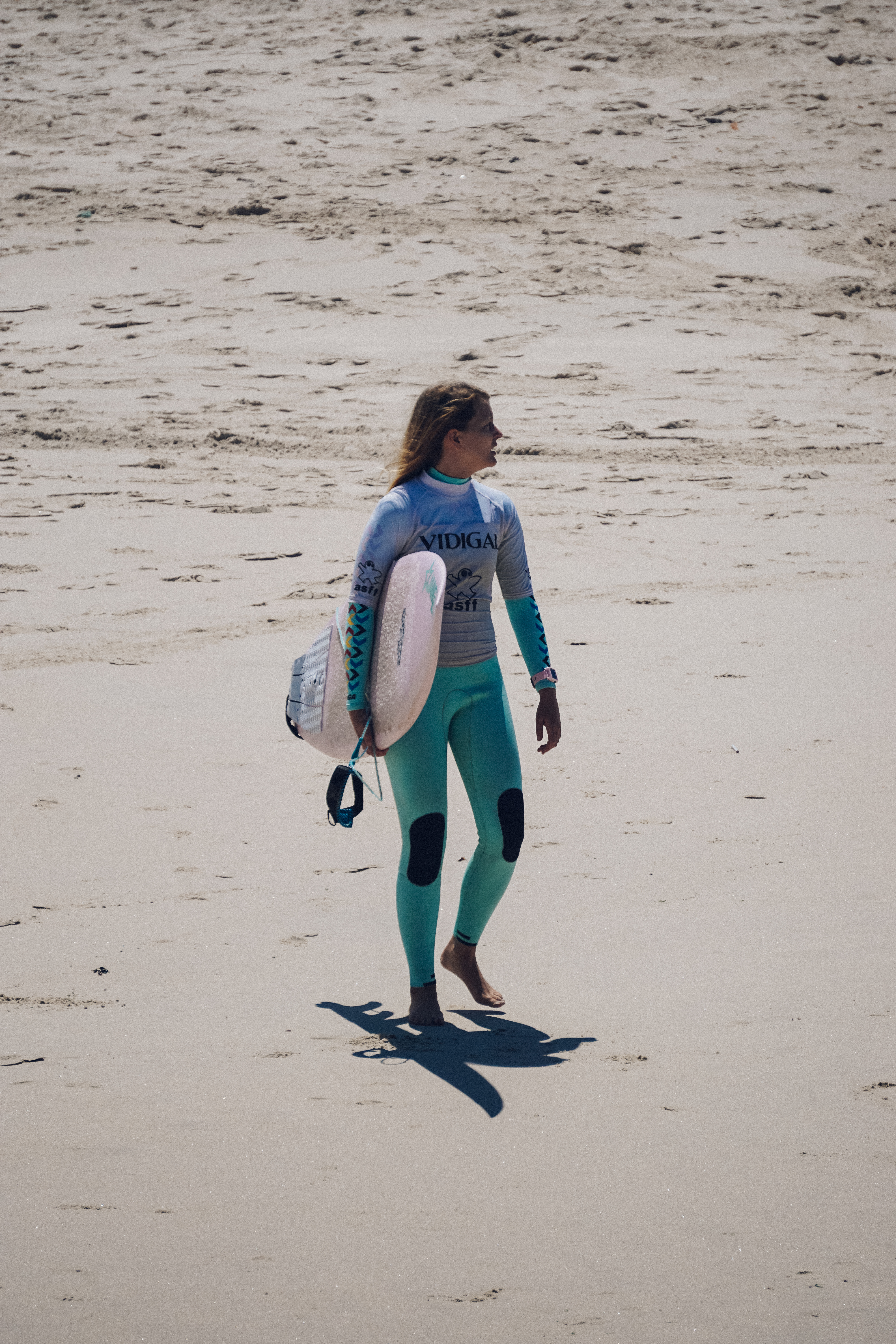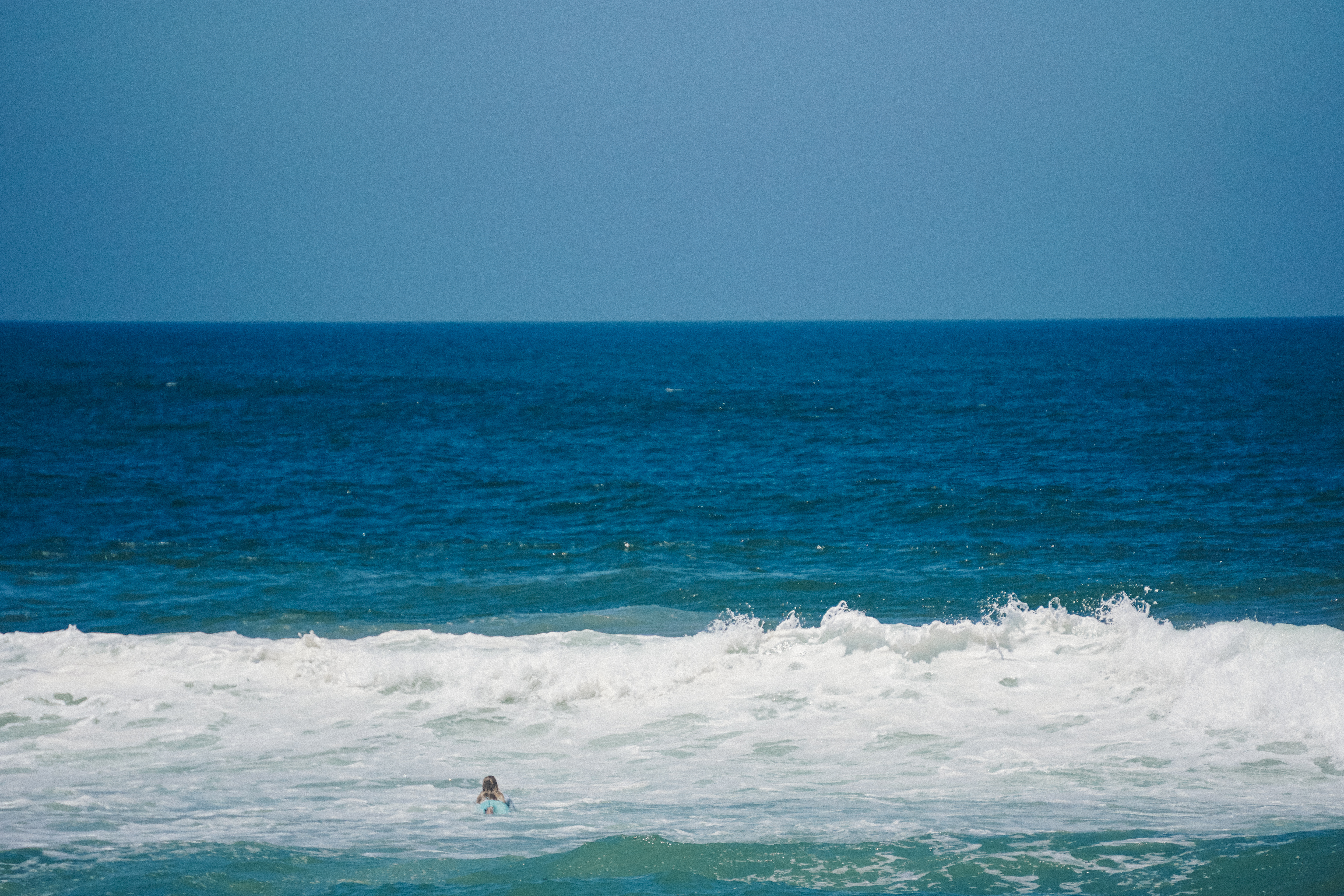 I was in really a positive mindset before starting. I tried to be not overly nervous nor to be afraid. I just went for getting my jersey and got back down at the beach to worm my muscles up a bit. And I had a clear aim in my head: Just surf for yourself! 
Especially I had to surf against two girls who surf way longer, better and bigger waves than me. I also had a strategy. But oh boy, I was so wrong.
Getting in the water was easy, paddling out not so much and keeping on the same spot was absolutely impossible. I tried, I fought and I maybe got the record of duckdives on this day, but I was not really able to surf on single wave. It was a mess. So in the water while paddling against the current I gave myself another 5 minutes. Paddle on, Julia!  If I still would struggle after this I would go out and end this the best way. 
And so it came. After around 12 minutes of the 25 minutes of the heat I left the circus ring. I didn´t even pop up on the waves which took me safely to the beach, i just layed on my board. And I wanted to cry, just because in this moment of giving up, all the pressure that was bundled on my shoulders felt of. I also was angry with myself, maybe because in my head I unknowingly set my intentions too high, and in this  part of my brain I was a looser by giving up and not being able to surf.
Now after one week thinking of this event I can see all clear:  I am a looser. But in a complete different way. I lost my fear of duck-diving bigger and messier waves. I lost my virginity in competitive surfing. I lost in the semi-finals. I lost a little bit of my old ´only the fittest can survive`-attitude. I slightly  lost the imagination that everyone is always judging me and so I have to perform in the best possible way. 
And that´s exactly what I did. I performed in my best possible way. I tried and I failed in winning, but I was my personal best in giving it a try and fighting against my inner fear and doubts. I fought against the waves and current, but the final boss was my mind. And somehow I fooled my brain during the competition that day.