Good Morning World!
During the last year I really tried a lot of different kind of breakfasts - just juices, or energy protein shakes, bread with honey and a nice chocolate drink, green tea or matcha tea and fruits. I took a while till I adapted the breakfast-bowl habit that so many other people have. My mother would laugh because of this terminology and would call this "muesli with fruits"! And basically that´s what it is! A nice medium sized bowl of oats and kernels, different fruits and not even a super-food supplement (because to be honest, I already owned a lot! of this so called super-food supplements and I never felt any difference even I ate them quite often.) The size is about one big handful of oats and gives me enough energy to work till lunchtime or to go surfing without leaving me feeling hungry and drained. 
 Scroll down for the recipe  
---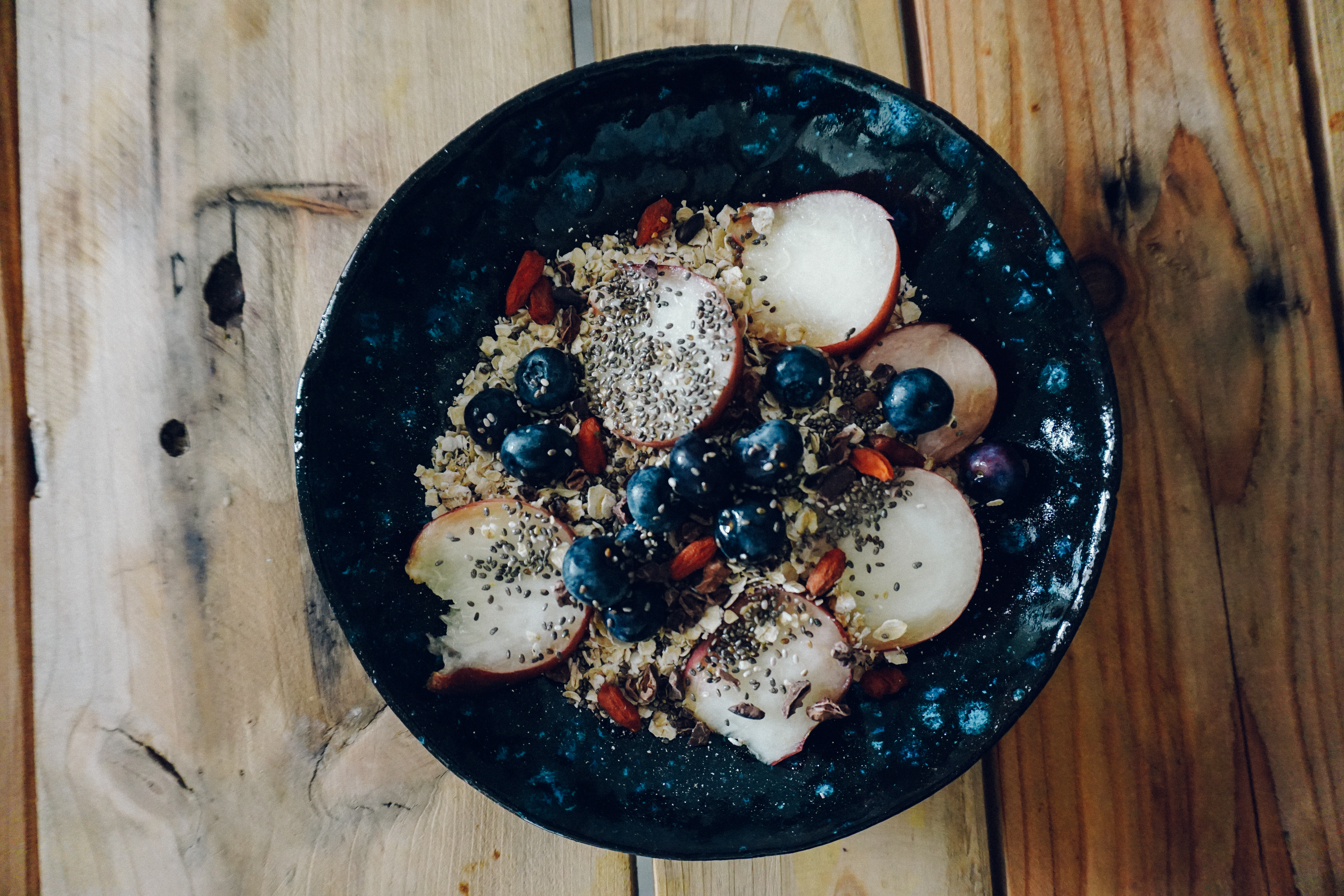 Ingredients Summer Breakfast Bowl:
1 cup oats
1 tablespoon Chia 
1 tablespoon hemp seed
1/2 cup of blueberries
1/2 cup of blackberries
1 small peach, sliced 
100 ml rice-milk unsweetened 
Just mix it all together, let the oats and chia seeds soak up in the rice milk a little bit and add the fresh fruits and enjoy!