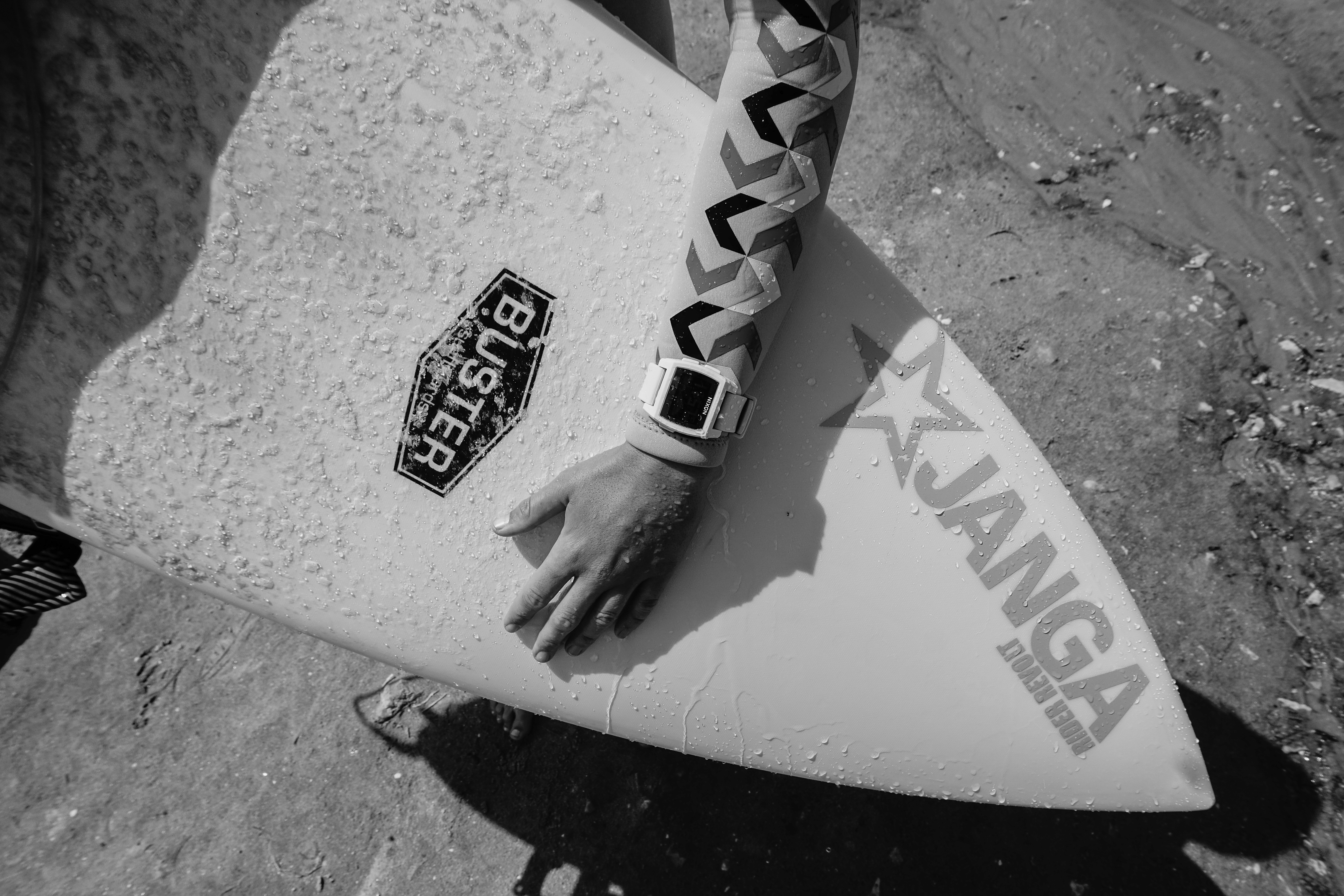 Hey folks and a salty welcome back!
Today I finally had the time to go for a little surf in between working. A house and a pool doesn´t renovate themself!  But today the forecast looked nice and also the wind which was blowing really heavy the last days kind of disappeared so I decided to go for a little training session. 
Beginning of July when I was visiting my family in Munich, I got a little surprise sent to Portugal from Nixon. They sent me the basetide watch of their new and really amazing collaboraton with Pro Surfer Leila Hurst. It can tell me the time and the tides and it was light baby pink! The same colour as my new surfboard! And still, I was very sceptical, because I never trust "waterproof" labeled gear because I already destroyed a lot during the last years. So I tested it today! And what should I say! The watch (I always wear my watch over my wetsuits) only slipped once over the neoprene to my skin and this was in a bigger wave which I duckdived. I could always read the time, I could handle the timer and the chronograph also in the water. And even when I smeared some wax (by accident I swear, I´m not always in control of my movements!), I easily got it off! And the most important thing: The watch still works! So the only thing I can say: Well done! And I´m very happy to finally have a nice, smooth watch for surfing. Thank you Nixon Europe! 
Love, 
Julia 
P.S. If you know want to have more technical details of the watch just head over here.