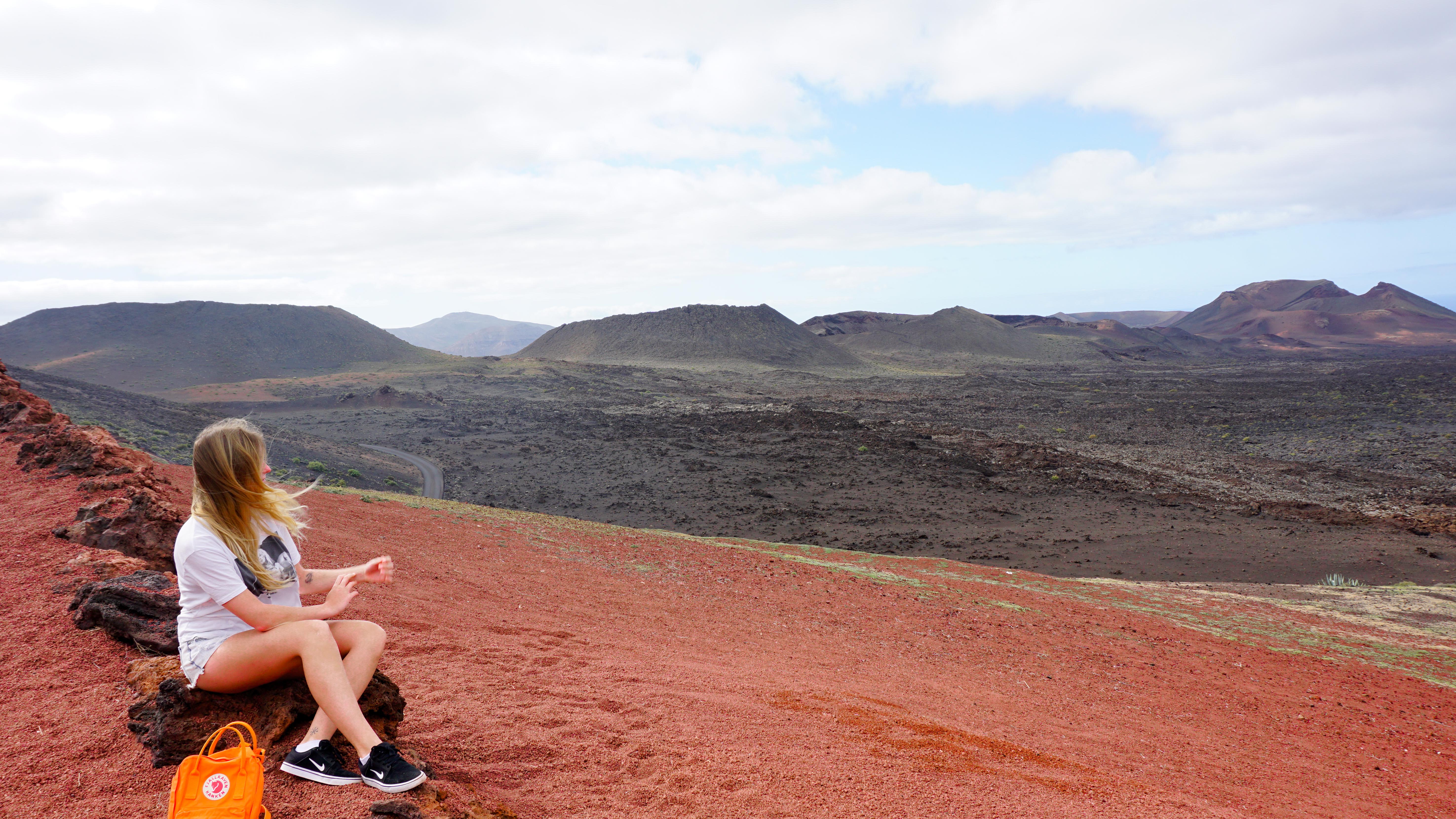 Hi Lovelies, finally a part of our adventures in Lanazrote. This time it´s all about vulcanos and beautiful strange landscapes, which seem to belong to another planet.
Lanzarote is one of the seven Islands that are building the Canary Island a few kilometers away from the African Coastline. The origin of all those islands are vulcanous nature and can be dated back a few million years. And what´s more obvious if you are on an vulcano island with not extinct fire moutains as to visit them to see this magestic wonders of earths history? So we went with our car to the Timanfaya National Park, a 52km² big area with 32 of the most dangerous vulcanos sticking out of the lava fields which cover all in all about 170km² of the whole island. In the 18th century the eruptions of these vulcanos destroyed villages and killed hundres of inhabitants. The whole dangerous part is not passable with your normal car, so you have to buy a ticket for the area which includes a bus tour - even if this was the most touristic thing I ever did, the view was absolutely worth it - and the possibilty to eat at the restaurant where the food is grilled with geothermal heat. You can also watch the demonstrations of boiling water in small tubes sticking in the earth and burning wood because the temperature of the earth is already about 400 degrees celsius 10m below the surface. All in all, it´s a must-see in Lanzarote, even if its a very touristic and crowded place, but just for the view and as a reminder that we humans are really small and not so important at all. Just being there and seeing,smelling and thinking about this acts of power let you feel excited, amazed and thankful to live.
But now i´ll  just let my pictures speak for itself.
xx, Julia.