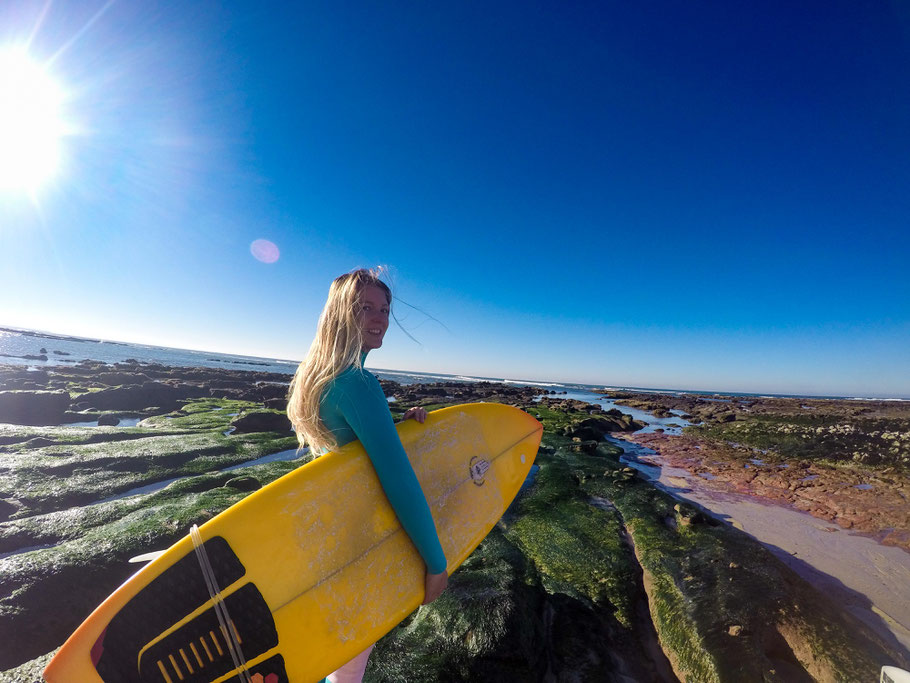 Hey Lovelies,
I wish you all a happy mid of the week! Since I started surfing again, I just don´t want to stop. This week I spent more time in the water than ever, thanks to good swell conditions and nearly no wind. Also I tried a new board from a friend. It´s a 5´10 shortboard and thinner and way less volume than my 5´11 board or my 6`6 egg. I was a bit afraid in the beginning that I won´t catch waves, feel uncomfortable on the board, etc. but I was just perfect! And finally I can allow myself to have fun in the water again and feel comfortable out there on a board.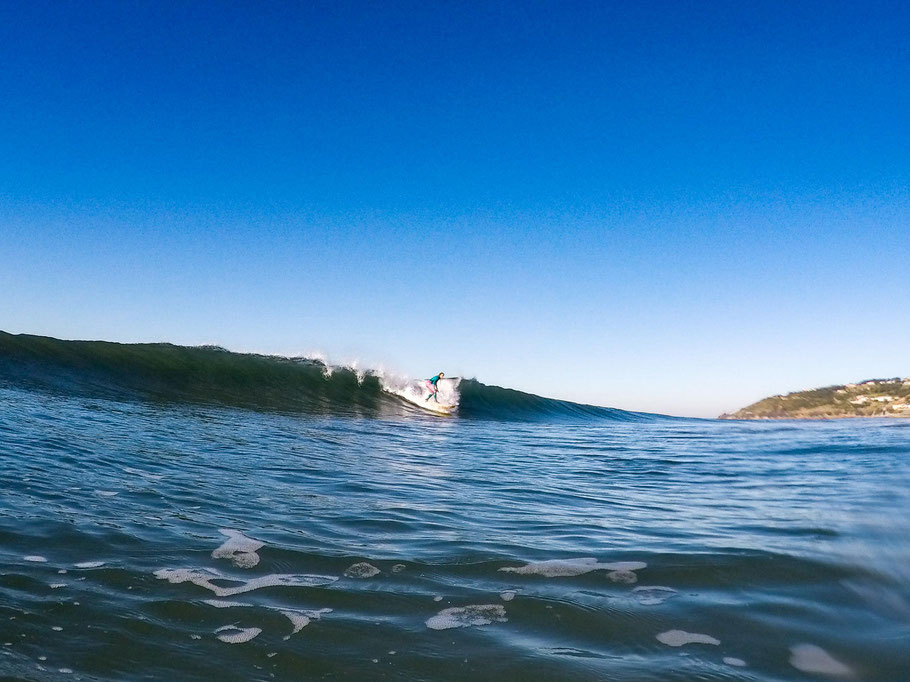 What should I say, I´m really happy to get along with this board so well. I´m just proud that I´m back in the water. We all know this situations when we want to be good at something, right? And my education through my parents was a bit more extreme. I was simply said, only a good child when I was really good in sports, school and as a musician. Today this means, I have a biiiig selfesteem-lacking problem if I am not that perfect in something. 
I put myself under so much pressure in surfing, that I sat in the lineup crying about my lacking performance because I wasn´t as good in surfing as my boyfriend or friends of him which are surfing since ever or athletes which are getting paid to surf. So I got afraid of everything that was related to surfing, afraid of even small - and I mean really small waves - and after a horrible break-down in the water a few months ago, I stopped completely.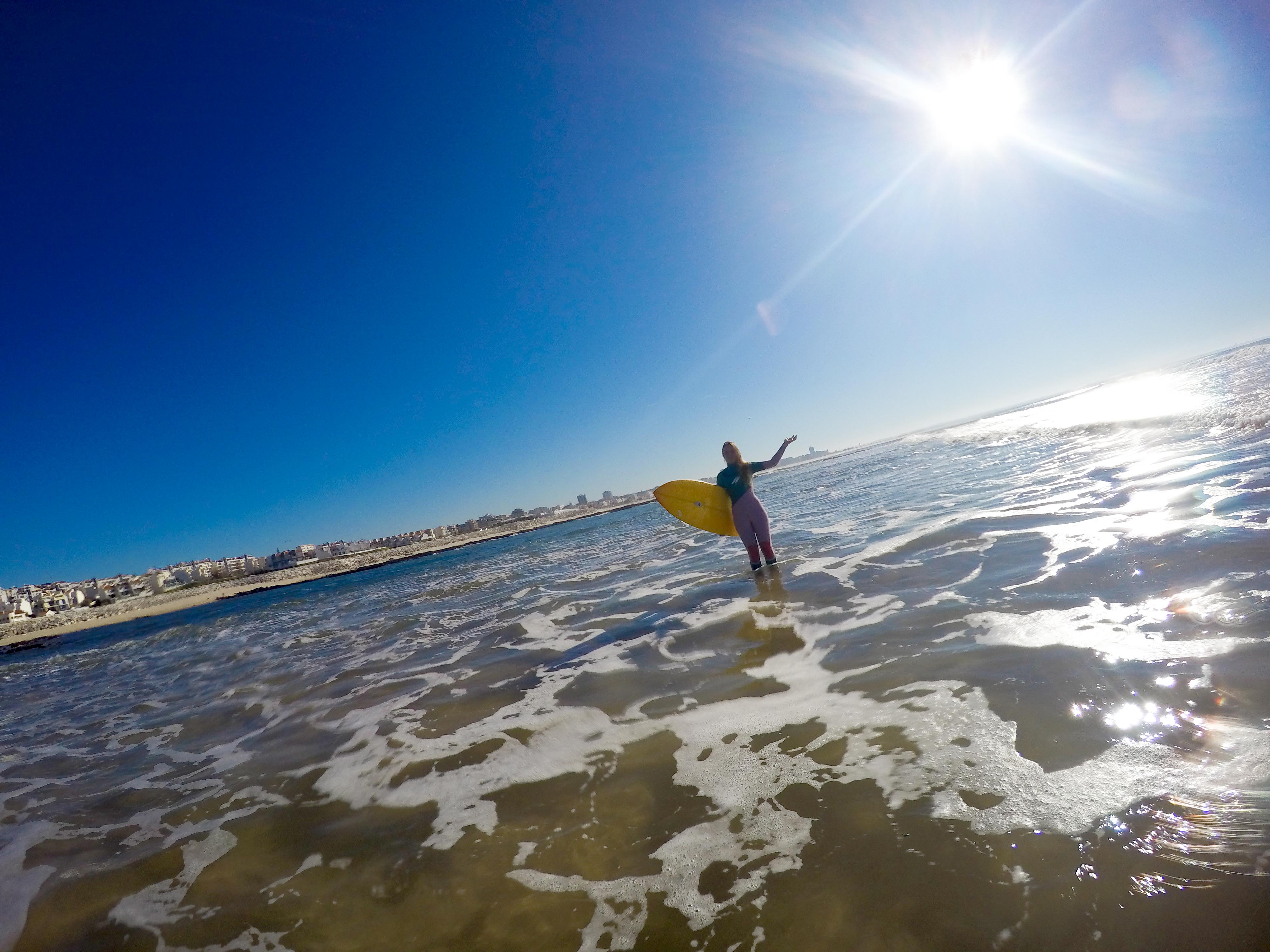 With the benefit of hindsight this was the best thing that could happen to me. In general it´s still a hard way for me because I have to learn to set realistic goals - not only in surfing. There is nothing wrong with aiming high, but I have to accept that this is my own journey. I have to accept and learn from my mistakes and that I am the only person that could judge the way of my living. But for now, I´m just glad that I am more relaxed in the lineup and that I´m beginning to have fun in the water again. 
xx, Julia