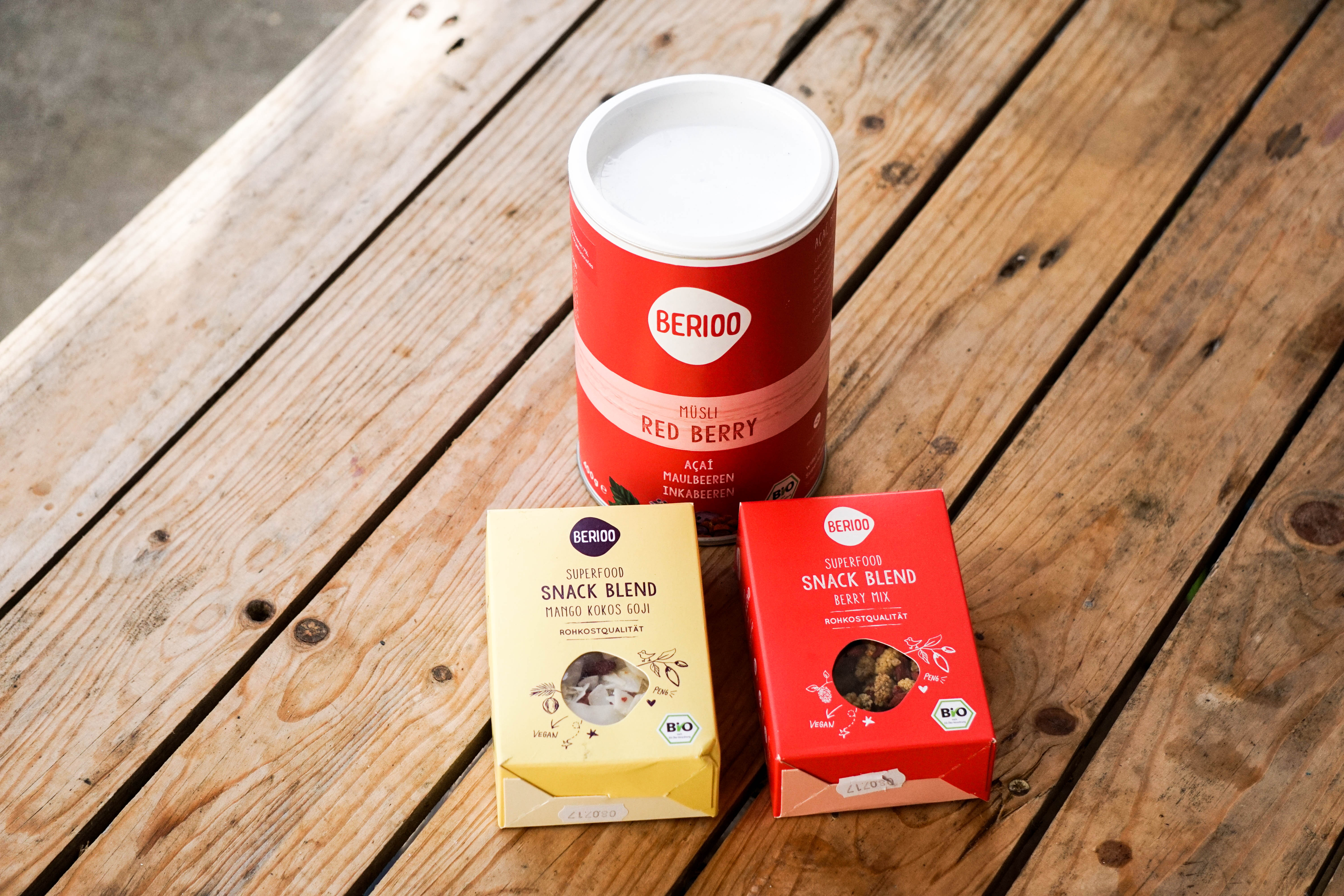 Good Morning Folks,
a few weeks ago, I got the message that I won a food and yoga package compiled by OGNX Clothing and BERIOO Superfoods. What should I say, I was stoked as it is well known that I´m quite a foodie and never say no to new healthy food options. 
So another day I had a parcel in my postbox  and after my cats cured their curiousness I was allowed to take a look inside. Next to the beautiful Mala-Jewelry, the cute bag from OGNX and the handwritten greetings I got a fresh Berry Smoothie, also a red Berry Muesli and to packages of different Snack-Blends for my Muesli or breakfast bowls.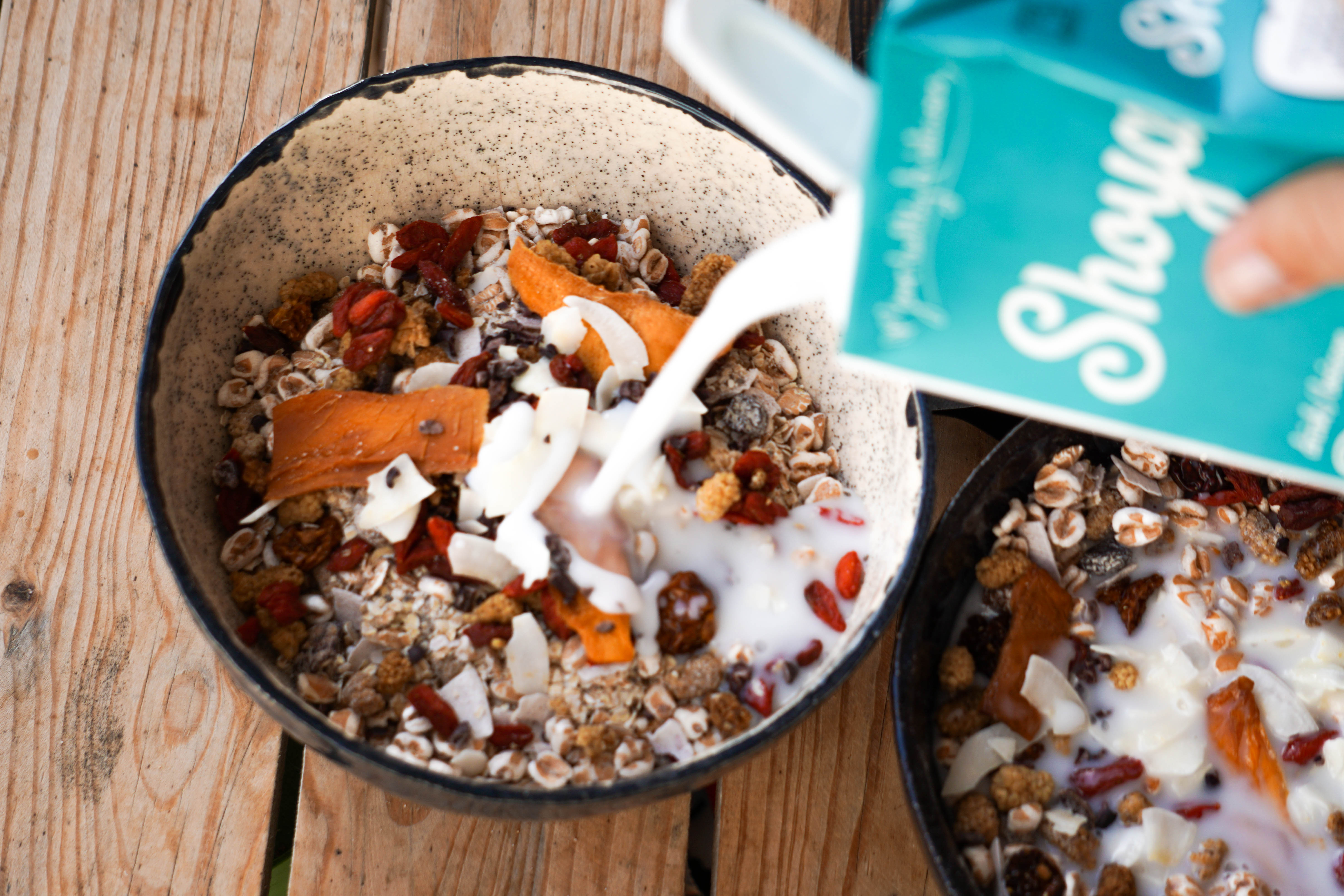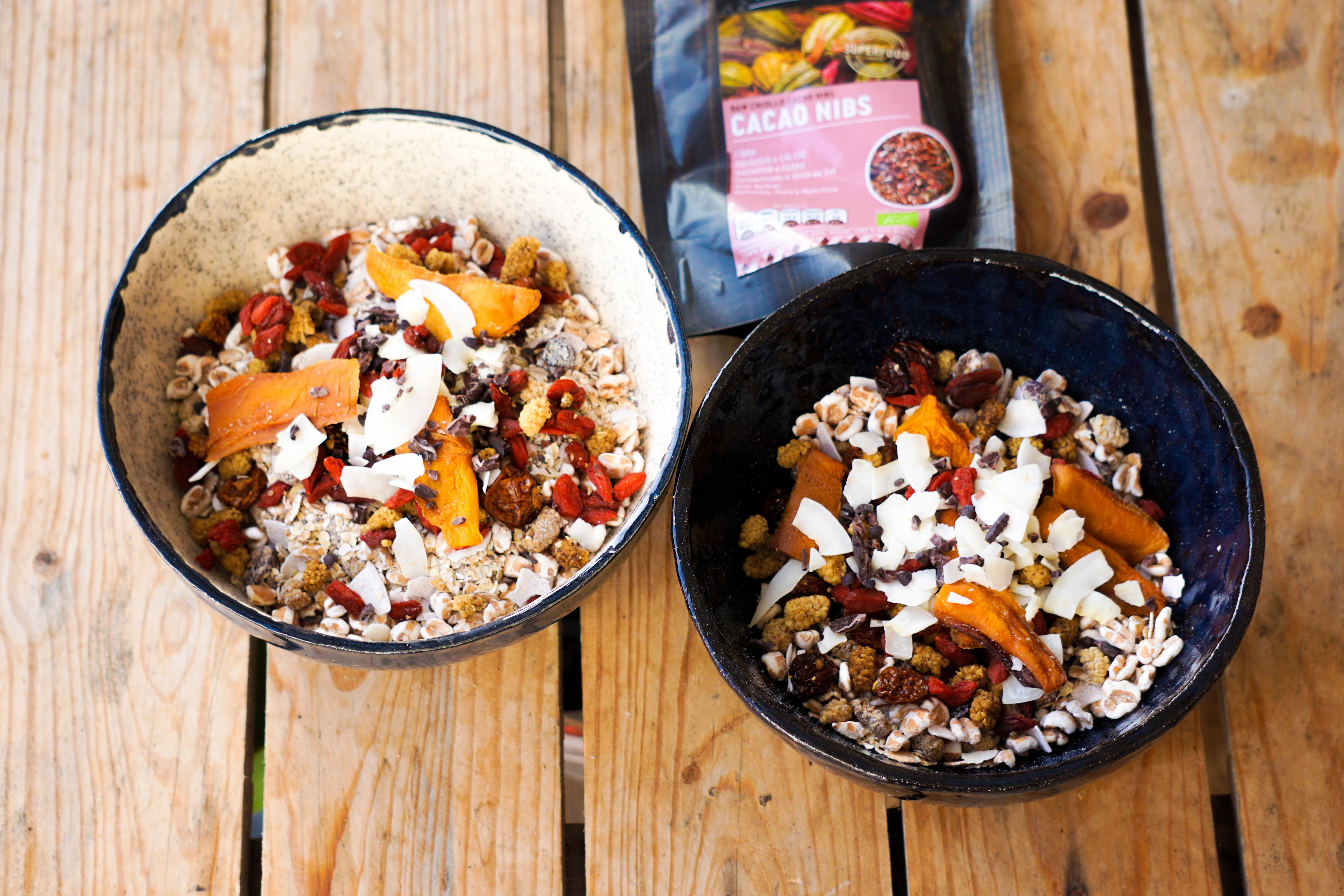 To be a morning person, I normally never have problems to make myself a decent breakfast, but it is also nice to get up a bit later than usual while knowing you don´t have to put that much effort to create a nutritious meal. 
For every bowl I just mixed 80g of the Red Berry Muesli with both - shame on me because i can never have enough dried fruits - snack blends and added some rice milk. As topping I used a handful of raw cacao nibs. 
I prefer my breakfast bowls really "soggy" so I always prepare a cup of Maté or Green Tea while waiting for the perfect consistence of my food. 
I wish you a great start in the day.
xx, Julia