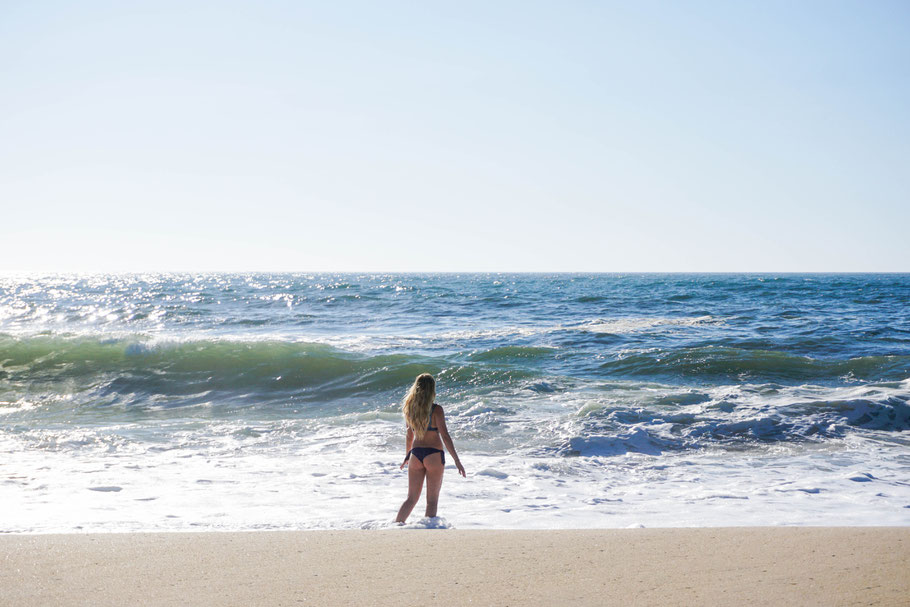 Hi, I´m Julia,
I´m 24-years old and originally born and raised in Munich, Bavaria, Germany. 
I spent my whole life in my beautiful home town but now it´s time for a new chapter in my life.. For all the people who already know me better or are following my social media accounts for a while  it´s no news that I chose to live at the ocean from now on. For all the new readers and strangers let me explain it to you. 
It sounds cheesy but I felt in love with the sea when I was a little kid. Guess the love for the color blue is influenced by my first experiences and memories with the element water, better said with salty water. And  today I´m stil  fascinated by the endless wideness of the calming and powerful Blue.
So why I´m here? First, I re-did  my A-levels, passed them now successfully. 5 years ago I failed them, left school, worked the last years and went back to school. It was hard sometimes - although I met great people - but even harder to know, that my boyfriend was building his surf camp here in Portugal.  So I spent lots of money and nearly every vacation in Portugal. Here I started surfing 2 years ago - as well an endless ongoing love story in my life  from now on - and here I also want to study marine biology or sports. Both classes I can combine with my love for the ocean. So, feeling free and being not bound to something in my life for the first time, it was just a little step to finalize the decision to leave Munich and start a new life in Portugal by the seaside. 
I was really in doubt if I should start a digital diary, make my life more public. But I also thought "Give it a try" and this thought was stronger. I know that there are plenty of other blogs of young women in the world wide web, but I wanted to make a different appearance. This is not another fashion blog where you can find nearly no information but a lot of product placements (No offence - I also read them sometimes) and highly edited pictures. Instead this should be a part of me, a lifestyle blog with high emphasis on surfing, yoga and sports and the conflicts and experiences a girl goes through in the action sports world. Also how to prepare, nourish and strengthen your body to be healthy and " in shape" without the peer pressure on women of our society to be skinny and to diet yourself to death. I know that might sound bitchy, but I know how it is to eat too little and I also want to share this experience - from which I recover till today. So food and nutrition  will be a part of this blog also. And at last leaving Munich, my family, my home and my dearest friends behind and moving to Figueira da Foz, working and living in a country which language I barely speak is easier to handle if you can relate your stories and share  your daily experiences with others. 
So here I am, taking you with me on my daily journeys in this new part of my life. 
xx Julia